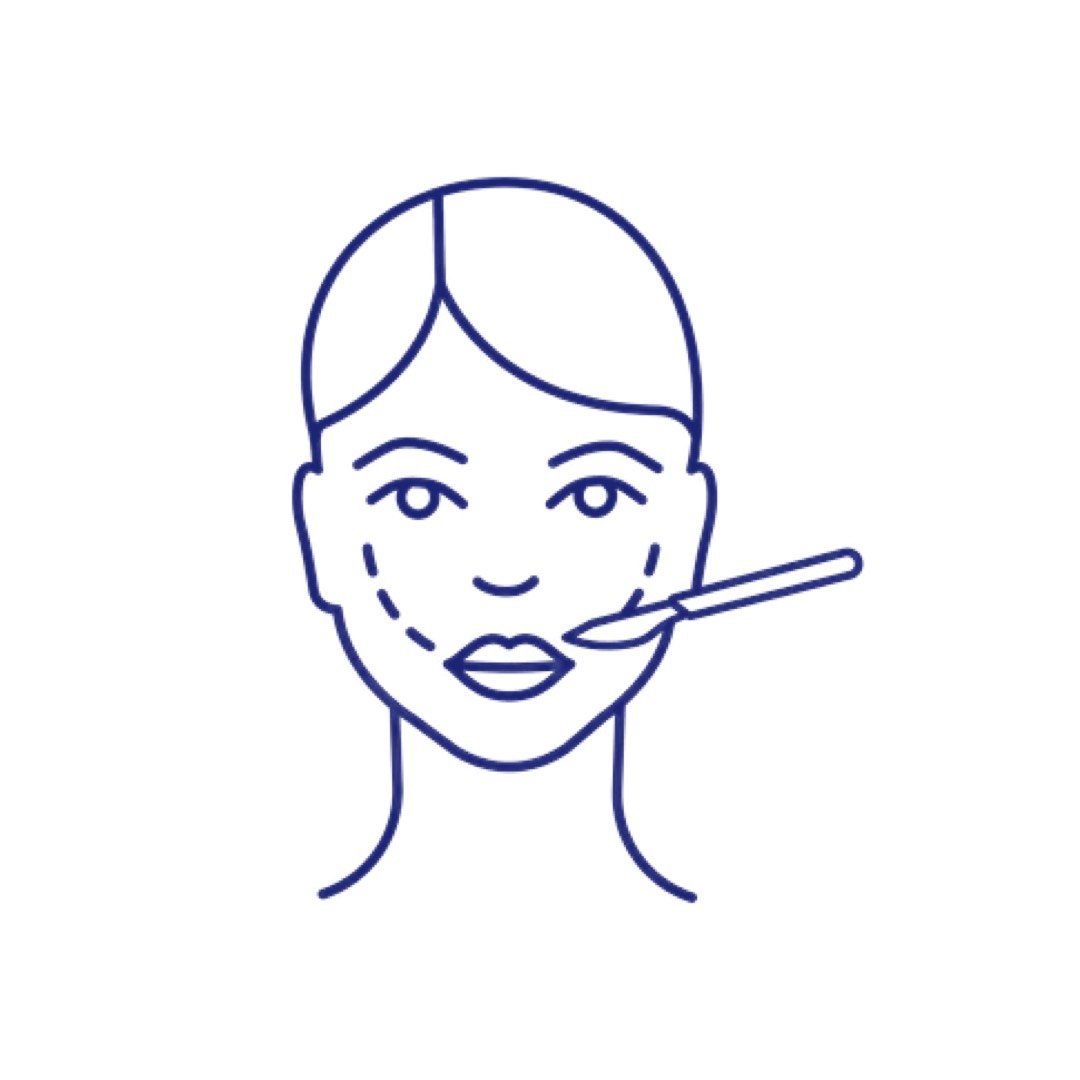 What is a Cosmetic Surgery?
Cosmetic surgeries are of two types, Aesthetic Surgery and Reconstructive Plastic Surgery. Aesthetic cosmetic surgery is suggested for patients looking for relief from deformed or unsatisfactory body parts. It involves correcting physical discomforts for enhanced appearance. Plastic Surgery is the reconstruction of missing or deformed parts due to congenital defects, burns, trauma and cancer. This is to improve a patient's quality of life.
Facial Treatments
Facial plastic surgery, aesthetic or reconstructive, is performed on the head and neck. At Borivali Healthcare Center, we offer Rhinoplasty surgery (nose job), Facelift (Nip & Tuck), Neck Lift, fat removal, Otoplasty (ear surgery), and Chin augmentation, among others. Not all facial treatments are for aesthetic purposes alone. Some of these surgeries help patients in improving functionality as well. Rhinoplasty helps patients breathe easily and Blepharoplasty helps patients improve vision.
Liposuction
Liposuction is a procedure used to remove excess body fat. This is performed with the help of special surgical equipment using suction. It improves body appearance and smoothens irregular body shapes. It also treats health conditions such as lymphoedema and lipoedema, where an abnormal build-up of fats in the arms and legs causes swelling.
Women's Treatments
Apart from facial treatments, birthmarks and webbed fingers can be corrected with plastic surgery. Extensive burns and areas damaged due to the removal of cancerous cells or tumours are some of the few reasons patients can opt for cosmetic surgery. Other surgeries women opt for are breast enlargement and augmentation, breast lift, breast reduction, thigh and arm lift, tummy tuck, labiaplasty and vaginoplasty.
Men's Treatments
It is observed that men opt for hair transplants and male breast reduction surgery. A hair transplant is done by extracting hair follicles from one unit and transferring them onto the concerned area. Male breast reduction is performed to remove the excess fat and some breast tissue from the chest area.
Laser Treatments
Cosmetic surgery also includes non-surgical procedures such as laser surgery which is used to remove wrinkles, improve scars and rejuvenate ageing skin to give a more youthful appearance. Laser hair removal is also a procedure where a powerful laser is directed towards hair follicles in the skin which destroys them, thus disrupting hair growth. Laser hair removal is commonly used on areas such as the face, legs, arms, underarms, bikini line and chest.
Preparing for Surgery
Before any procedure, a specialist will perform tests to ensure the patient is healthy enough to undergo the surgery. Preparation and recovery vary for every procedure. However, in most post-operative care, recovery takes some time and therefore, the rest period is necessary.